Permaculture Course at Kinsale College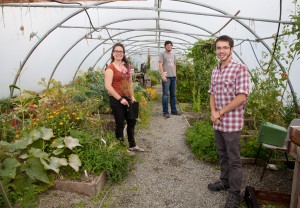 Come and study in the birthplace of the Transition Movement! Places are still available for this year (2014-15) on the Sustainable Horticulture/Permaculture course at Kinsale College. The course offers a practical and wide-ranging learning experience in a unique and thriving college community. Kinsale has a strong tradition of food and farming, as well as providing a near-idyllic environment for exploring ecology and the natural environment. The course is a mixture of classroom-based talks, practical activities, site visits, master classes from a range of visiting specialists and group project work.
For more details, please click here.