EarthHour
TTK Celebrated Earth Hour in Kinsale in 201 and 2013.
March 2012 300 people joined us for a candlelit concert in St. Multose Church where the testimonials of those already feeling the effect of climate change were read. Mary Robinson made the welcome address by video.
The evening was powered by the good will of:
Soprano Emma Kate Tobia, harper Fiachra Ó' Corragáin, Ceoltoirí Cionn tSáile & MacTíre, community choir Acapellabella, pianist Julie Love, Saoirse Griffin and dancers from the Sarah Callanan School of Dance, and Kinsale's Rampart Players.
Canon Williams and St. Multose Church, Mary Robinson Foundation Climate Justice; Karla Crowley; Grapevine Productions; Kinsale Health Shop; Kinsale Candles, Trish & Alan and Daisy Chain Florists.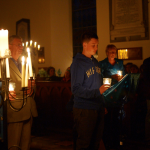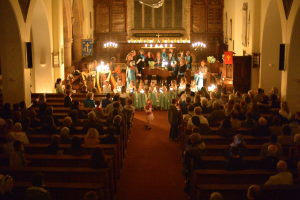 On Saturday March 26th 2011 almost 300 people joined us at the Dock to mark Earth Hour and send out the simple message that we need to care for our planet. 100 eco-lanterns were launched by the community. Watch it here.