Food Group
reduce food miles, increase community resilience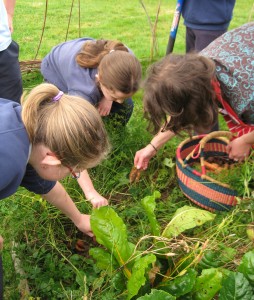 Activities:
Kinsale Edible Gardens Network: network of people growing their own food who run the Autumn Food Fair and the Sow & Grow event which takes place in the spring: the later includes a seed swap and workshops on how to grow your own. The Autumn Food Fair is a celebration of food grown locally and takes place on the Sunday of the Kinsale Gourmet Food Festival.
TTK are working with Sáile to create a community orchard and garden on their site. Sáile – Kinsale Community Sports & Leisure Project is an initiative by the Kinsale Rural Development (KRD) Community Association Ltd. More than 40 fruit & nut trees have been planted in the last year with help from the Community School's Green Team and Foróige. Fruit & nut tree planting has also taken place in local schools, at the allotment site and in three housing developments.
In March 2009 allotments were set up by a local farmer with the support of TTK. The development of other allotment sites is being considered.
TTK has supported Kinsale Green Growers' Community Supported Agriculture (CSA) Scheme which is providing veg boxes locally. TTK has also supported the new nursery business, Cambium, which has been set up locally.
Members of the TTK CSA (Community Supported Agriculture) have grown oats locally and enjoyed eating the porridge prepared from these oats. They have also experimented growing quinoa.
TTK's most Exquisite '50 Mile Meal' was launched at the Gourmet Food Festival in 2007 and adjudicated in 2011 by Gianne Ferguson (Gubeen Cheese). This award can now be found in local shops and on the menus in local restaurants– the launch took place at the National Chowder Cook-Off May 2012.
The Community Garden Awards were launched in 2009. In 2011 the winning garden was The Haven Bay Centre.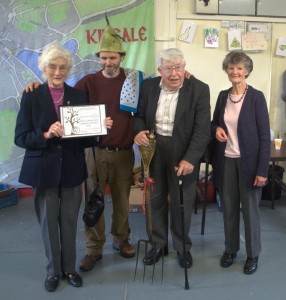 Current activities can be found here.