Community Supported Agriculture
After our first year, we have become the first CSA in Ireland to successfully grow and process our own porridge oats in conjunction with Derry Desmond at his farm in Ringrone. We have also teamed up with Colm O'Regan who is supplying a monthly sack of potatoes, delivered locally. We have experimented with a crop of quinoa, a grain-like plant from South America which grows well in Irish climate. It has a high protein content, a good balance of essential amino acids, is gluten free and is a high source of dietary fibre. Sounds like a wonder food! This year we are hoping to grow spelt.
Contact:  food@transitiontownkinsale.org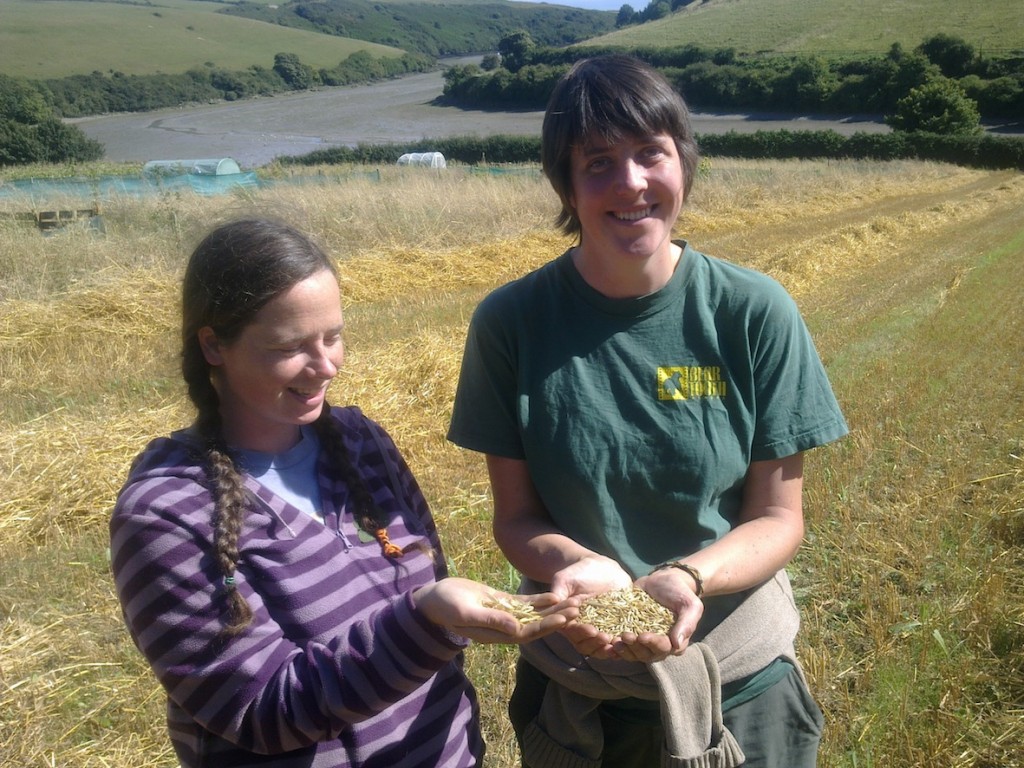 Kinsale Green Growers (KGG)  is run by Aimi Pinder who grows all the vegetables on 2.5 acres at Ringrone to supply members of the community supported agriculture scheme with freshly harvested mixed vegetable bags from June to December. The scheme is based on the 'community supported agriculture' model whereby consumers pay a portion of their yearly veg cost up front in the spring, this money goes directly towards buying seeds and equipment and is aimed at creating sustainable livelihoods for local producers. What's more, this system of direct marketing means the members of the scheme receive their food at a very reasonable and fair price!  Go to www.kinsalegreengrowers.com for more info and to download a membership form.