Energy Group
save, measure, renewable supply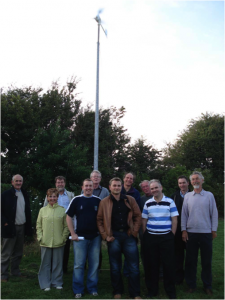 Activities:
1. Kinsale Community Anaerobic Digester Project
Feasibility study completed in 2011 with RX3 funding. Phase 2 of the project underway:
Define company structure and business model
Form partnerships with: farmers, food waste company, fuel company
Raise funding
2. An Energy Audit of local householders and businesses was started spring 2011, this follows on from our successful Community Powerdown launched in 2007.
3. TTK joined the Sustainable Energy Communities Network and attended their first network meeting  in Blackpool Community Centre in February 2018. An application for funding to carry out an Energy Master Plan for the area is being prepared to submit to SEAI.