Education Group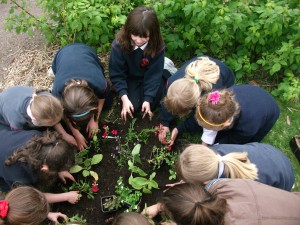 1. Education for Sustainability
The team of facilitators brings sustainability alive in a fun, practical and creative way in 5 local national schools. They work with an emphasis on student-centered, cross curricular, experiential learning. Their programme includes teaching about food production in gardens that the kids have helped to create.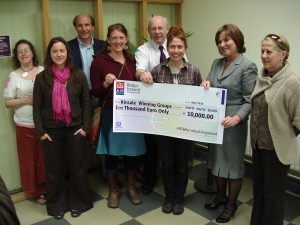 2. Community Awareness
Open Forum in  2011/ 2012 included:
Can Kinsale Feed Itself?
The panel included Dr Colin Sage, Dept. Geography U.C.C., Michael Smith, Supervalu, Kinsale, Colin O'Regan, local organic farmer, Aimi Pinder, Kinsale Green Growers and Philip Ward, Kinsale College of Further Education.
'The Future of Money'
With Richard Douthwaite, economist and journalist and Frank Kruger Community Exchange Model
Nicole Foss.
Nicole is an energy industry consultant and financial analyst fromOntario,Canada
Creating a sustainable and resilient organisation that can continue to greater success in the future.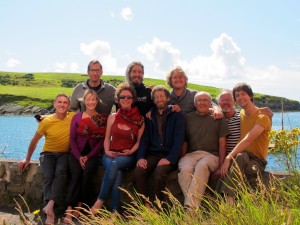 Walks and Talks – promoting biodiversity
Philip Ward, Ecologist – Woodland Walk
Richard O'Hanlon, Mycoloogist – Mushroom Forage
Ted Cooke, International Year of the Forest, protecting our roots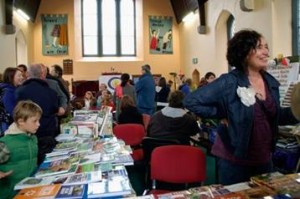 Community Events
•           On Saturday March 26th 2011 almost 300 people joined us at the Dock to mark Earth Hour and send out the simple message that we need to care for our planet. 100 eco-lanterns were launched by the community. March 2012 300 people joined us for a candlelit concert in St Multose Church where the testimonials of those already feeling the effect of climate change were read.
•           2011 marked our fifth Spring Fair. Information on everything you need to know to grow your own and on local green businesses, workshops and kids activities. Followed as always by the spring-a-ma-gig at the cordwood amphitheatre at Kinsale Further Education College. In 2012 our Spring Fair was part of the St Patrick's Day festivities in the town.
Current activities can be found under what's on and education.