Green Day at Kinsale Arts Weekend
TTK at Kinsale Arts Weekend 2019 – Kinsale Youth Film Festival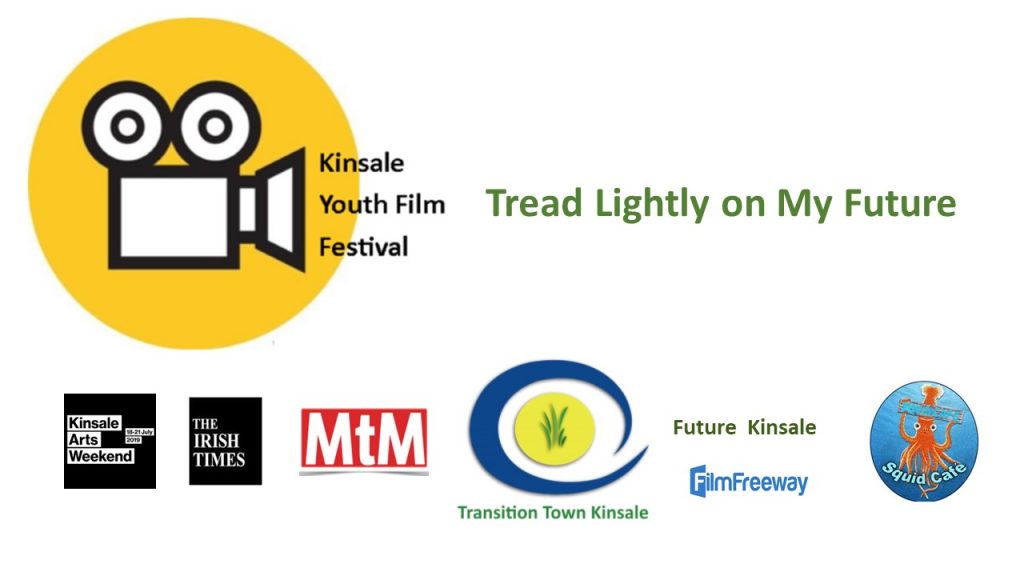 TTK at Kinsale Arts Weekend 2018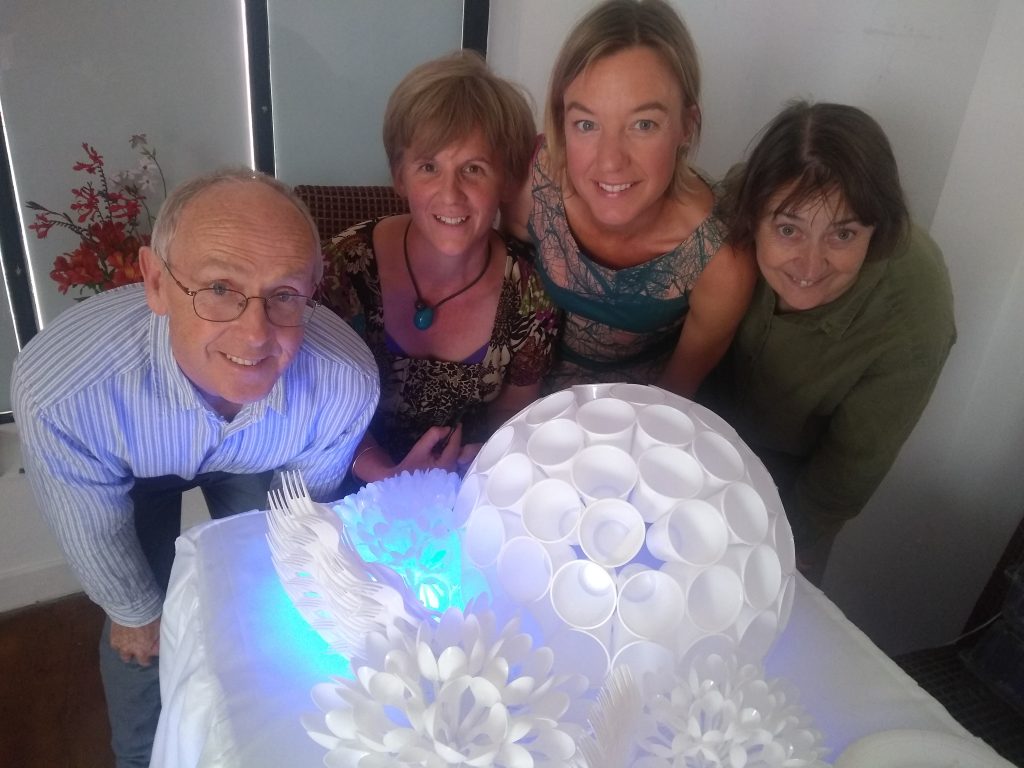 Exhibition – Uniform of Debris – Kinsale Arts Weekend
July 18, 2018
E X H I B I T I O N
Plastic Free Kinsale, Transition Town Kinsale and Tidy Towns Kinsale are delighted to welcome 'Uniform of Debris' to the Kinsale Arts Weekend 2018 @kinsaleartsweekend
'Uniform of debris' is a collaborative art installation investigating lost and discarded plastics. The work uses the ritual and formality of a dinner party. A table is laid with plastic cutlery and plates constructed to resemble a coral reef. Voices of dinner guests discuss the environmental impact of plastic pollution, and coral loss.
Meet the artists Kathryn and Roy Nelson and join us to launch the installation on Friday 20 July at 7pm in Exchange Buildings, 6 Market Square, Kinsale (next door to the Credit Union). Exhibit will run from Friday until Sunday at 7pm.
During the Kinsale Arts Week  TTK organised the Family Green Day.
Green Day 2011