Anaerobic Digester
Aim of Project – To recycle local farm and food waste into compressed gas fuel for local vehicles.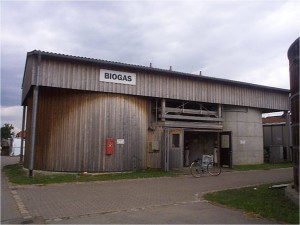 Project Details – TTK was awarded a €10k feasibility study grant in 2009 to determine whether a community run anaerobic digester was financially viable as a way to take locally produced farm waste, and convert it into locally used energy. And it concluded 'YES' it is. Next a much larger grant was awarded to help develop a complete business plan, including the identification of farm waste providers, fuel converters, digester technology providers, sources of finance, operating plan, etc.
In early 2012 this was completed. And the project was shown again to be viable in financial, environmental and energy production terms. More and more people have become involved in the project, and all on a voluntary basis. Farmers, financial and legal experts, local business owners, technology providers, fuel converters, waste providers, fuel users, and local residents.
When established, this will be the only community run project of its kind in the country, saving farmers €000's per annum on chemical fertiliser. Reducing the trucking miles that food waste needs to travel to landfill. Improving soil & water quality. Providing local employment, and retaining up €700,000 in the local economy which currently goes elsewhere. In short its fabulously sustainable !
So the work continues, and we are currently looking for assistance with fundraising, local marketing, and general project management.
How to get involved – You can join us and help in many small ways, by contacting the project team here, or directly on 087 221 9266