Fairtrade Fortnight 2017
Fairtrade Fortnight 2017

MONDAY 27th February – SUNDAY 12th March 2017
IT'S CRUNCH TIME FOR FARMERS AND WORKERS
The simple fact we need to get across to as many people as possible this Fairtrade Fortnight is this:  that many of the farmers and workers who grow our food aren't getting paid fairly. And the problem is closer to home than people might think.
Thousands of farmers in countries such as Malawi, Kenya and Côte d'Ivoire all contribute to the tea, coffee and cocoa we enjoy in Ireland. And yet many of those farmers are still living in poverty.
If people really knew the true human cost of exploitation, would they still make the same choices?
Not if you tell them real stories about how farmers and their families are affected.
When we come together we can change the way people think about trade and the products on our shelves – the Fairtrade movement is made up of ordinary people doing extraordinary things in their communities for Fairtrade. Your actions help shoppers to make choices that change the lives of farmers and workers.
Join hundreds of others across Ireland this Fairtrade Fortnight to help our friends, neighbours, colleagues and communities to put Fairtrade in their basket and take exploitation out.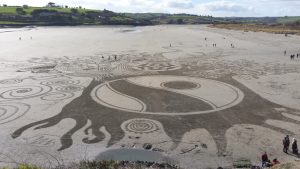 Check out the Fairtrade Fortnight action guide to get started!