Information evening for the cafe/shop owners in Kinsale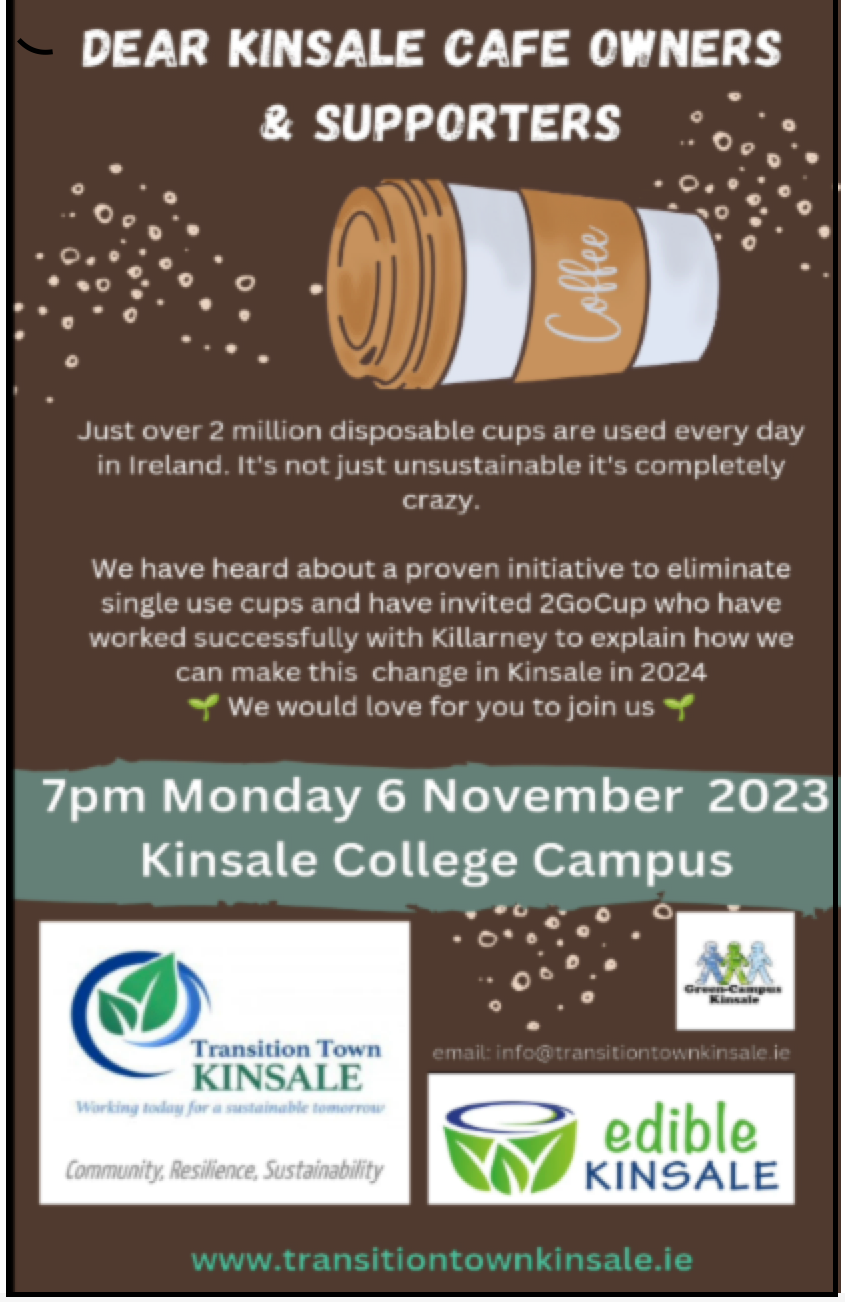 REUSABLE COFFEE CUP INITIATIVE IN KINSALE AND SURROUNDING AREAS
Transition Town Kinsale would like to launch an initiative to stop the use of disposable coffee cups in Kinsale and the surrounding areas.
We have partnered up with 2GoCup, an Irish company that recently launched the successful Killarney Cup Campaign, and we would like to invite the cafe/shop owners in Kinsale and surrounding areas to an information evening on the 6 th of November at 7pm in the Kinsale College (Kinsale Campus – P17 NN67).
During the evening they will give us all the information on how the project works for both the cafe'/shop owners and the customers and there will be the possibility to ask questions.
In the meantime you can find more information on their website at: www.2gocup.ie
We also invited another company FreshCup (www.freshcup.ie/) that could provide a simple solution to the task of washing the reusable cups.
If you know other cafe'/shop owners in the Kinsale area that you think might be interested, please feel free to invite them too.
We hope to see you there.